Our weekly round-up of arts and culture news in the greater Seattle area.
Capitol Hill Seattle Blog
Capitol Hill's The Egyptian movie theater slated to close
Justin, June 16, 2013
Call it a sign of things to come. The curtains never rose for Saturday's midnight showing of the classic Casablanca at the old Masonic temple that has become Capitol Hill's Egyptian Theatre. The audience was told the projector was broken. Somebody else said it was a digital rights expiration issue. Whatever the cause, the disappointed crowd had better get used to a dark screen at E Pine and Harvard.
12th Ave's growing Photo Center NW welcomes new director
Elif Koc, June 12, 2013
Photo Center NW has hosted photography galleries and lessons in Capitol Hill since 1996. This summer, the 12th Avenue center is preparing for a shift in leadership as it welcomes Michelle Dunn Marsh as its new executive director.
Kingston Community News
Boxley awarded arts fellowship by Artist Trust
June 6, 2013
Tsimshian artist David Boxley of Kingston is one of 18 artists selected for a fellowship from the Artist Trust.
New York Times
Seattle Opera Names a General Director
Allan Kozinn, June 19, 2013
Speight Jenkins has been the general director of the Seattle Opera for 30 of the company's 50 seasons, and given his accomplishments — which include renovating the Seattle Opera House, staging productions of the complete Wagner canon and making the company's "Ring" cycle an international attraction — it seemed as if he would lead the company indefinitely. But Mr. Jenkins, 76, told the board in 2011 that he would like to step down, and that set in motion a two-year search that ended on Wednesday.
Puget Sound Business Journal
Next Seattle Opera chief, Aidan Lang, says he 'jumped at' the job
Patti Payne, June 19, 2013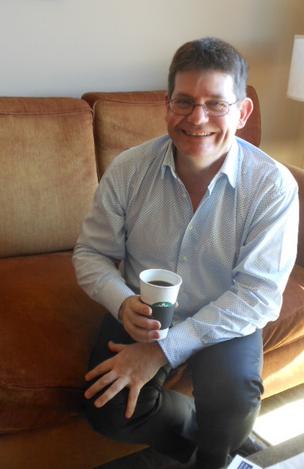 Photo: Patti Payne.
London-born Aidan Lang, current general director of New Zealand Opera, has been named Seattle Opera's new general director. He will take the reins from the company's 30-year General Director Speight Jenkins on Sept. 1, 2014.
Seattle Times
Seattle Arts and Lectures appoints Ruth Dickey new executive director
Mary Ann Gwinn, June 18, 2013
Seattle Arts & Lectures has appointed a new executive director. It's Ruth Dickey, director of Cincinatti's Clifton Cultural Arts Center.
Hanford High earns top 5th Avenue Awards
Misha Berson, June 12, 2013
Hanford High School took the top honors at the 11th annual 5th Avenue Awards, announced Tuesday night. The awards honor excellence in high-school musical productions around the state, and were handed out at a lively ceremony at the 5th Avenue Theatre packed with cheering teenage drama students.
A new, light-filled art museum for Bainbridge and West Sound
Michael Upchurch, June 11, 2013
Photo: Mark Harrison/The Seattle Times.
How do you build an art museum from scratch?
Over the past five years, folks on Bainbridge Island have been figuring that out. And the fruit of their efforts, the Bainbridge Island Museum of Art (BIMA), opens on Friday.
Seattle Weekly
50 Women Who Rock Seattle
Ma'Chell Duma LaVassar, June 11, 2013
This weekend the Experience Music Project will celebrate the history of women in popular music with "Women Who Rock: Vision, Passion, Power." The exhibit, which opens with a kick-off concert on Friday, June 14, traces the role of women in rock 'n' roll (broadly defined), from the lowly juke joints in the mid-20th century to the continent-hopping arena tours of the early 21st. We thought this was a good moment to further narrow that focus and highlight the women currently rocking Seattle's music scene. Just how big a struggle it was to narrow it down is a testament to that scene. Here are 10 of our favorites, followed by another 40 worthy of note. Women in Seattle do it all — and as you'll see, some do it all at once. This is a mere fraction of the smart, talented individuals — who just happen to be female — working to keep us on the musical map. Cheers, ladies. We salute you.